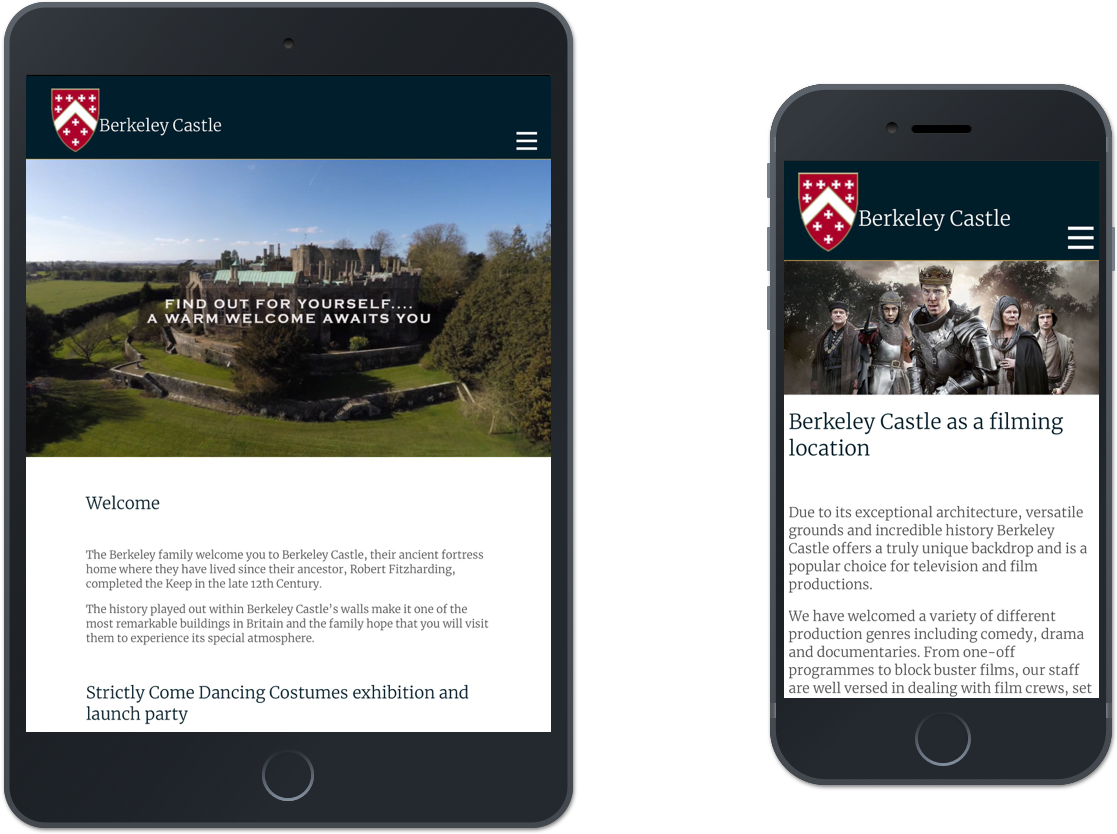 Event Ticketing Software
Berkeley Castle host a number of events each year including outdoor theatre, concerts and even a school for Knights!
They were looking for a better value, commission free ticketing system which had the flexibility to create different types of bookable events, email tickets and take payments.
We were delighted to be able to create this system for them and they are delighted at how much money they have saved.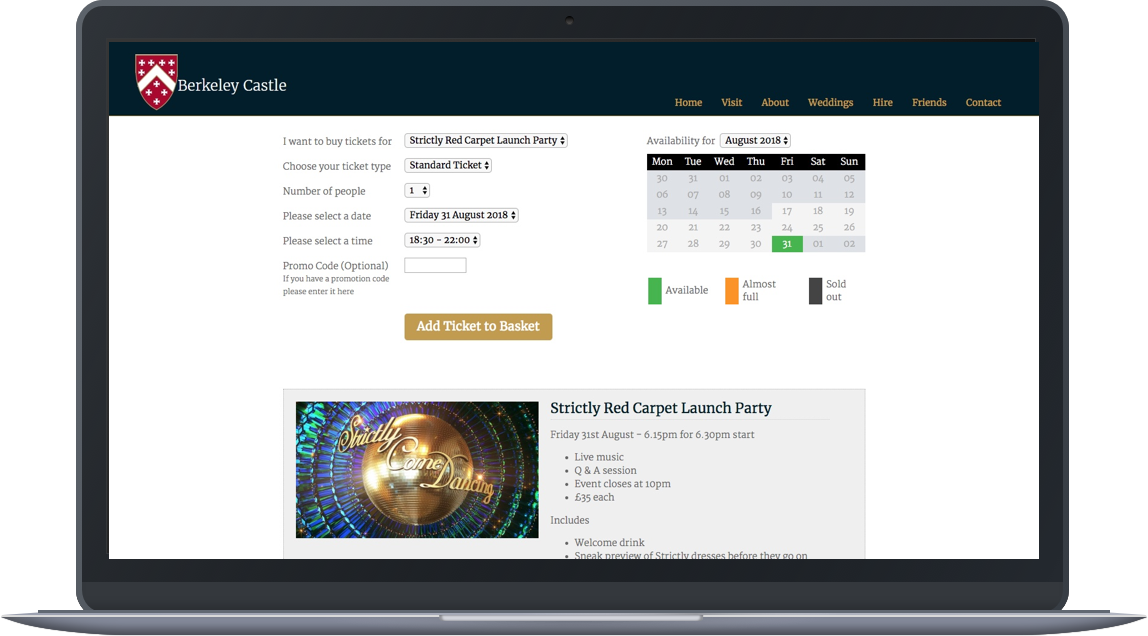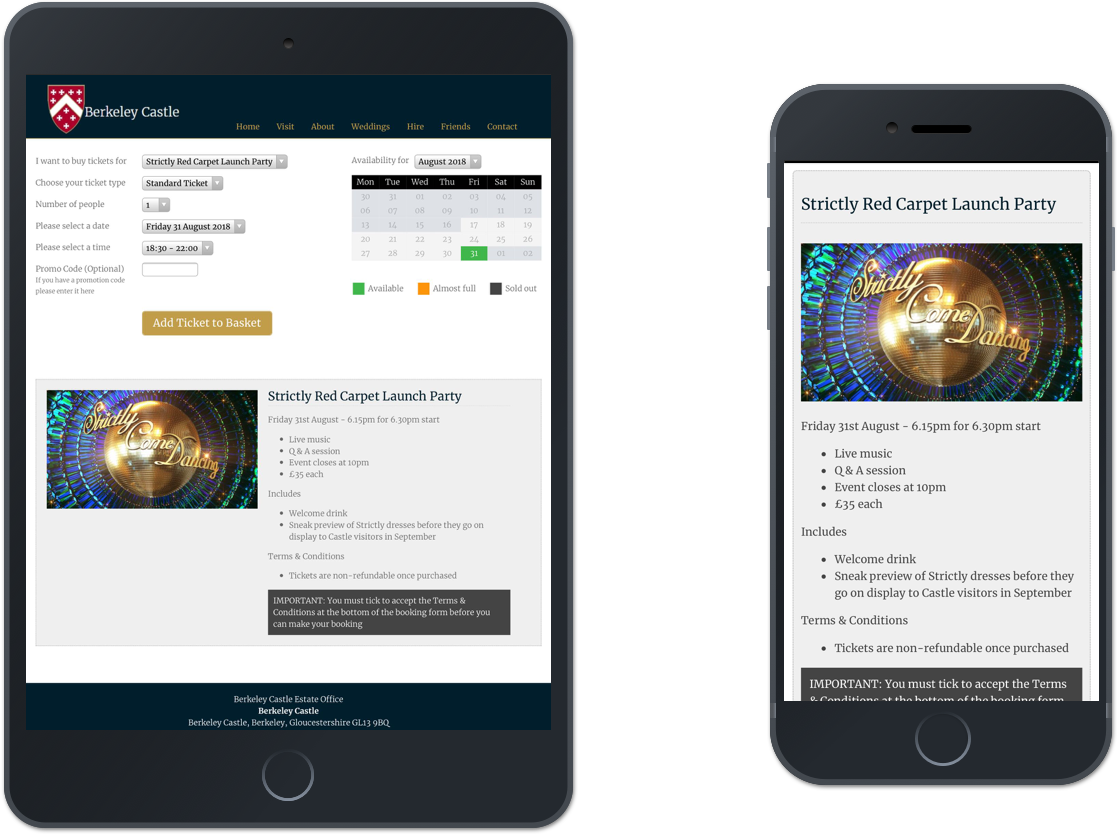 Spetchley Park Gardens
Spetchley has been home to the Berkeley family for over 400 years and successive generations have lovingly collected rare plants, shrubs and trees from around the world, creating a wondrous garden of many rooms and vistas that appeal to all ages and tastes.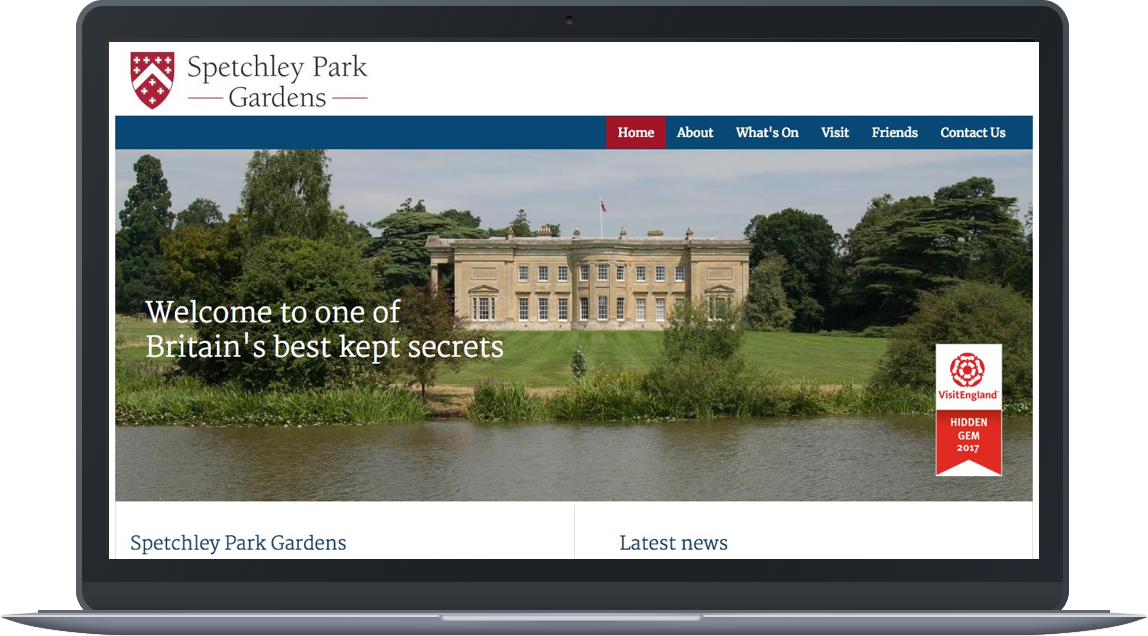 Berkeley Castle Weddings
The Castle caters for two different markets. For some it is a visitor attraction which has been lived in by the same family since the late 12th century.
For others, it is a unique venue to be married.
To best serve these distinct markets, we developed a separate website aimed at wedding couples. The style, the tone of voice and the imagery appeals to those looking for an exclusive wedding venue in the Cotswolds.