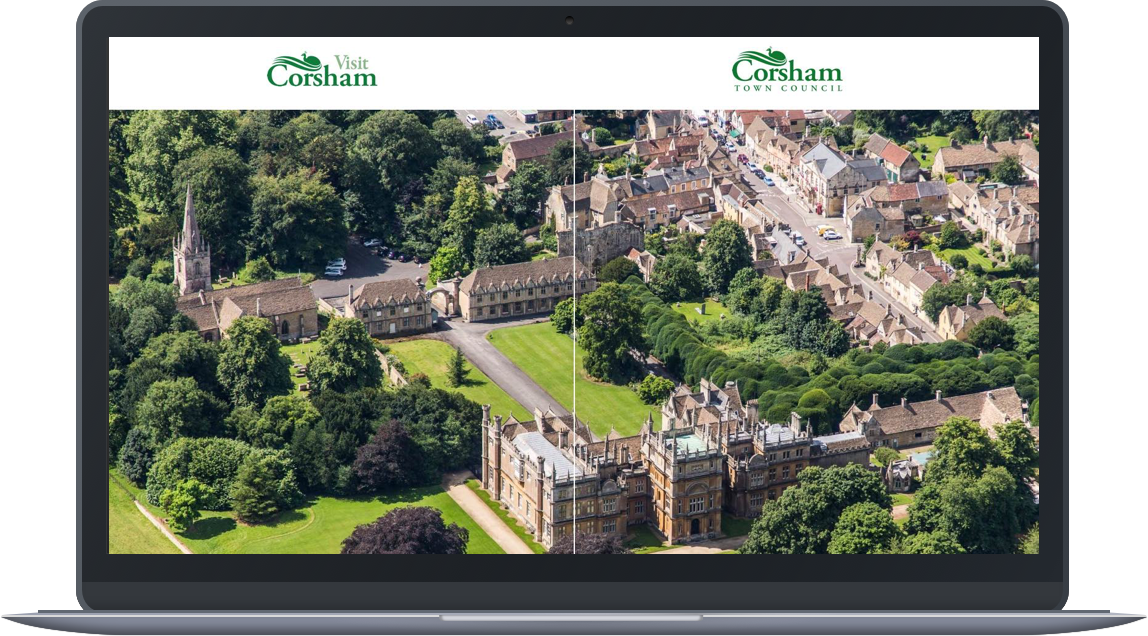 Corsham Town Council
We have worked with Corsham Town Council since 2010. This is the fourth website refresh. The Town Council and the tourism websites are now combined.
The main challenge was to ensure that the two distinct website themes with their lengthy menus were easy to navigate. After some experimentation, we settled on a simple four item main menu.
We also provided many of the photographs for the website (but not the ones of Poldark)!
A testimonial ...
"Brighter Side have designed websites for two organisations that I'm involved with, and I have been delighted with their work. The websites have been engaging, attractively laid out and simple to navigate. At every stage of the process, they have been efficient and pleasant to deal with, always responding very quickly to any query or update request."
Katie Vigar
Bradford on Avon Women's 100
The BoA Women's 100 group have created a programme of activities to mark 100 years of women's suffrage and women's achievements over the century.
This website explains their Creative Writing Competition and gives people the opportunity to submit their entry online (or by post if they prefer).
Bradford on Avon Preservation Trust
The Preservation Trust website had been designed in 2009. It was overdue an update.
Not only do design trends and technology constantly change; but so do towns. In the case of Bradford on Avon, work had only just started on Kingston Mill in 2009 (which had been derelict since the early 90's). By 2016, it was all shiny and new (as can be seen in the main website photo).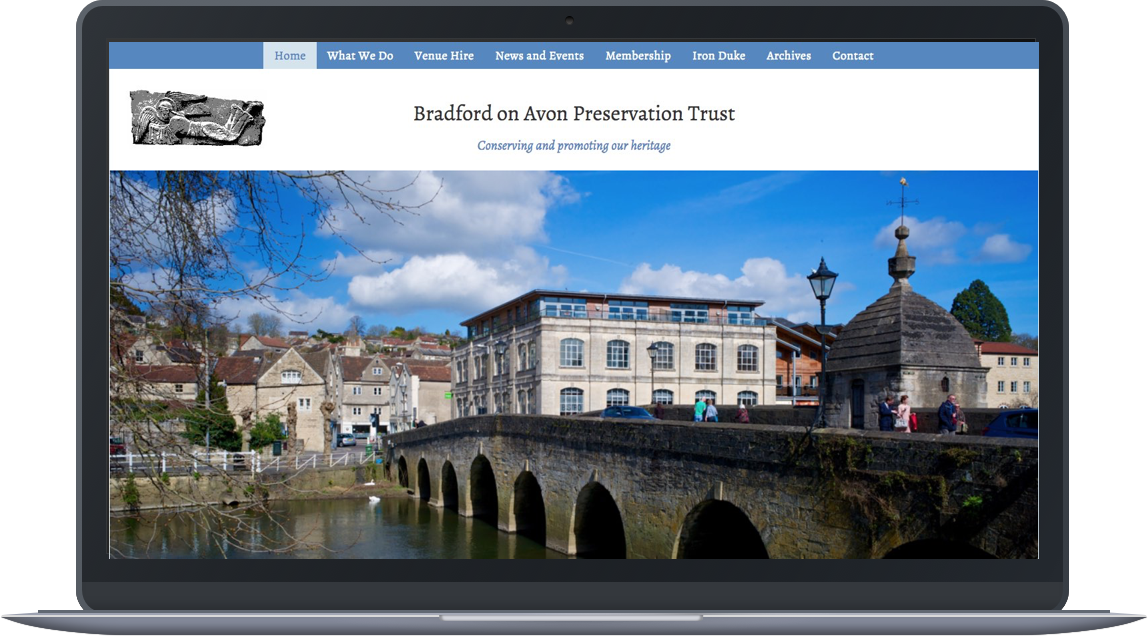 We took new photos, created a responsive website and added the functionality for people to join or renew their membership online.
Warminster Community Hub
Warminster Community Hub first approached us a few years ago to look at redesigning their website. Budgetary and political constraints prevented them from going ahead with the work.
However, good things come to those that wait.
In those intervening five years, Warminster has been transformed. A wide range of cafes and restaurants have opened, as well as a new retail park next to the train station (which includes a Waitrose and a Lidl) and busy shops.
We have transformed their website with a fresh new design and new photographs.
This website is for both the local community and visitors. We hope they enjoy it.