Trevadlock Manor
After staying at Widbrook Grange, Dolly liked their website so much she asked reception for our contact details. A couple of months later and we are proud to present the new Trevadlock Manor website.
A swish design, big photos, legible text and a dollop of effects equals a new website Dolly can be proud of.
The Vobster Inn
Nestled in the beautiful Somerset countryside is The Vobster Inn. A rural pub doing what great rural pubs do - serving well kept beer and excellent food.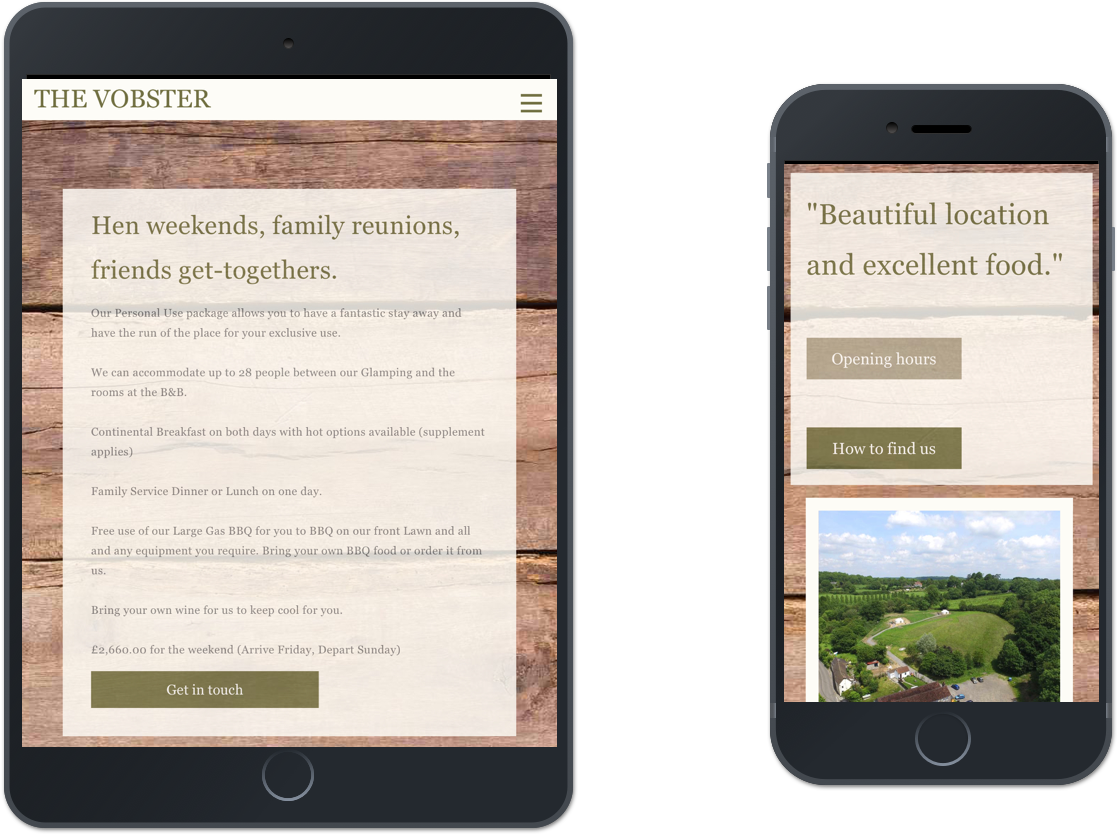 Hill Farm and Orchard
At the edge of the beautiful Buckinghamshire village of Slapton, Hill Farm and Orchard offer holiday makers luxury glamping in very well appointed wigwams. And they can enjoy the convenience of booking online thanks to our very easy to use booking engine.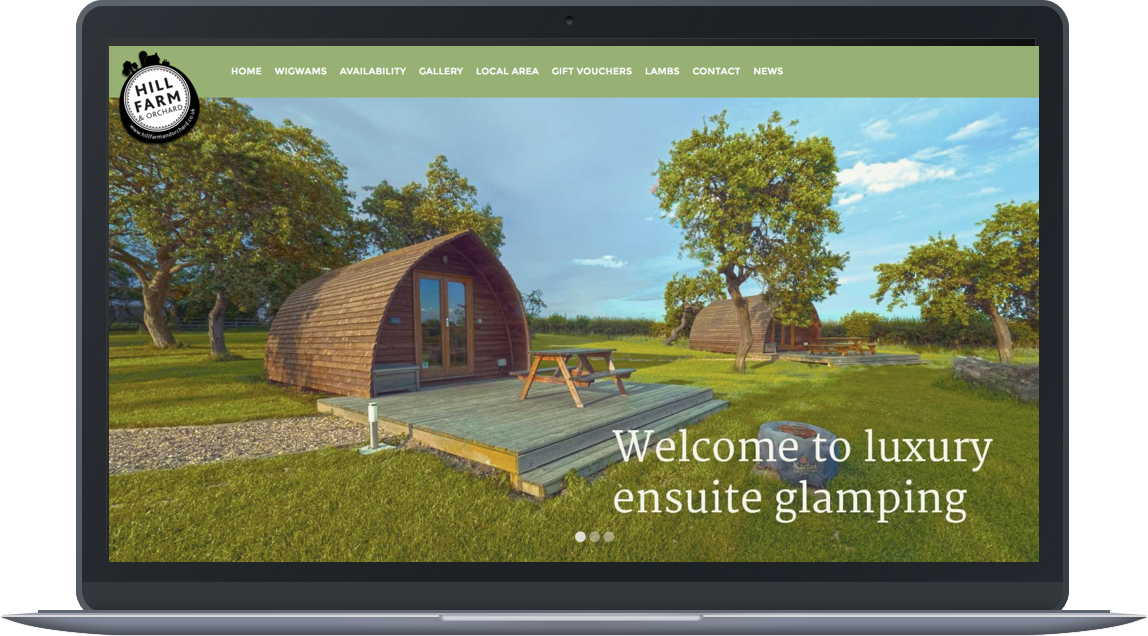 Glamping on the Hill
.. and soon after designing Hill Farm, Somerset based Glamping on the Hill wanted to tell the world about their comfortable yurts and shepherd huts.