Westview Day Nursery
We designed Westview Day Nursery's first website in 2009. This latest design has brought it up to date and is now mobile friendly.
We have also developed an online application form and prospectus which saves busy parents from having to print a hard copy and completing the form by hand.
Lucy McGarth took the excellent photos of the children at the Nursery which helps personalise the website and make it even more welcoming.
Caroline Olds Real Estate
We haven't earned enough to buy any real estate in Monaco. However, we are happy to settle for designing a website to help other people do this.
Clipstone Dairy
Extolling the virtues of farm fresh milk which means we get to look at some nice photos of happy cows.
Mavern House
We created this website for a care home in Wiltshire. The brief was to modernise the website to appeal to the children of potential residents.
BJP Finance
BJP Finance are a forward looking consultancy based in Bradford on Avon. We designed them a brand new website and took photos of their team.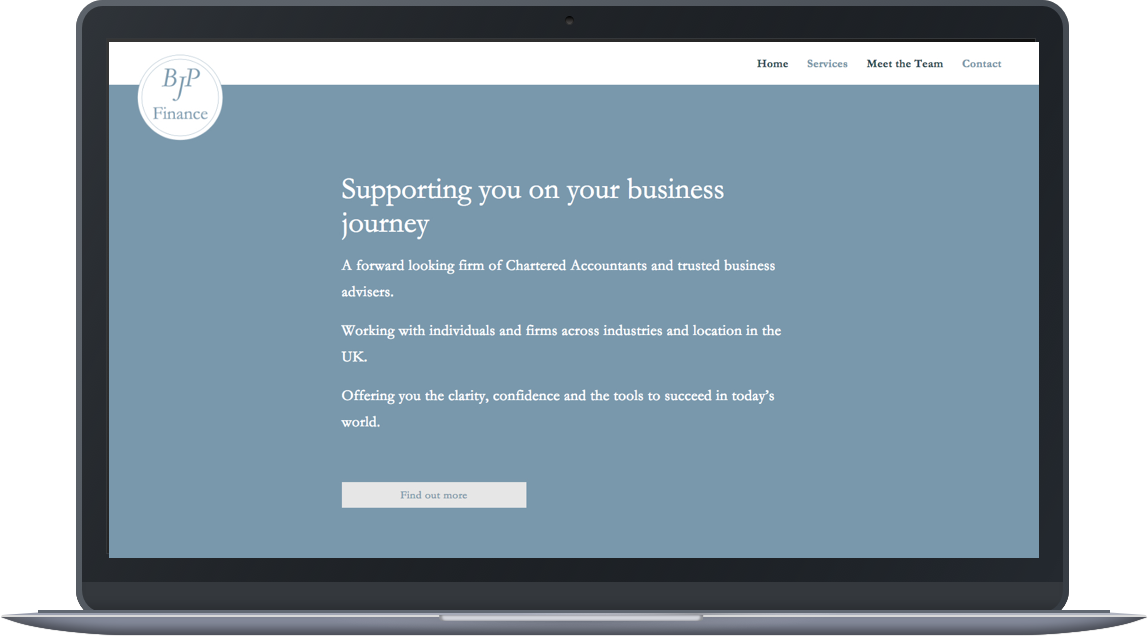 Responsive web design
Their website hadn't been updated in years and it was showing its age. They wanted a clean, uncluttered, modern design that reflected their approach.
Advert design
… and designed them an advert for use in the Bradford on Avon Arts Festival Programme and other local media.