Digital Drink Dispensers
This has been a very exciting web design project - helping a patent-pending digital product being taken to market.
Digital Drink Dispensers have created a flexible, "Go Anywhere" digital marketing unit for brewers, pub chains, hotels, leisure outlets and more.
We enjoyed working on this project. Not only collaborating with the ever-friendly Justin at Ninepoint Design who had developed the branding, but also with the ever enthusiastic Ian who was a bundle of energy and full of enthusiasm for his invention.
Video editing
We have also faced a challenge and there is nothing like a challenge to get us excited.
It was essential for the website to showcase the digital pump clip with its moving images.
So we had to take individual video clips and photos to create one video which could then be inserted within the pump frame graphic.
Simple you'd think? But no, most video software only crops to landscape and not the required portrait. However, after many aborted efforts, searches on the internet and general playing round, we finally managed to find a solution and here it is:
Westview Day Nursery
We designed Westview Day Nursery's first website in 2009. This latest design has brought it up to date and is now mobile friendly.
We have also developed an online application form and prospectus which saves busy parents from having to print a hard copy and completing the form by hand.
Lucy McGarth took the excellent photos of the children at the Nursery which helps personalise the website and make it even more welcoming.
Clipstone Dairy
A website about happy cows gambolling about in green fields.
Set in rural Buckinghamshire, Clipstone Dairy offer farm-gate milk.
Mavern House
We created this website for a care home in Wiltshire. The brief was to modernise the website to appeal to the children of potential residents.
BJP Finance
BJP Finance are a forward looking consultancy based in Bradford on Avon. We designed them a brand new website and took photos of their team.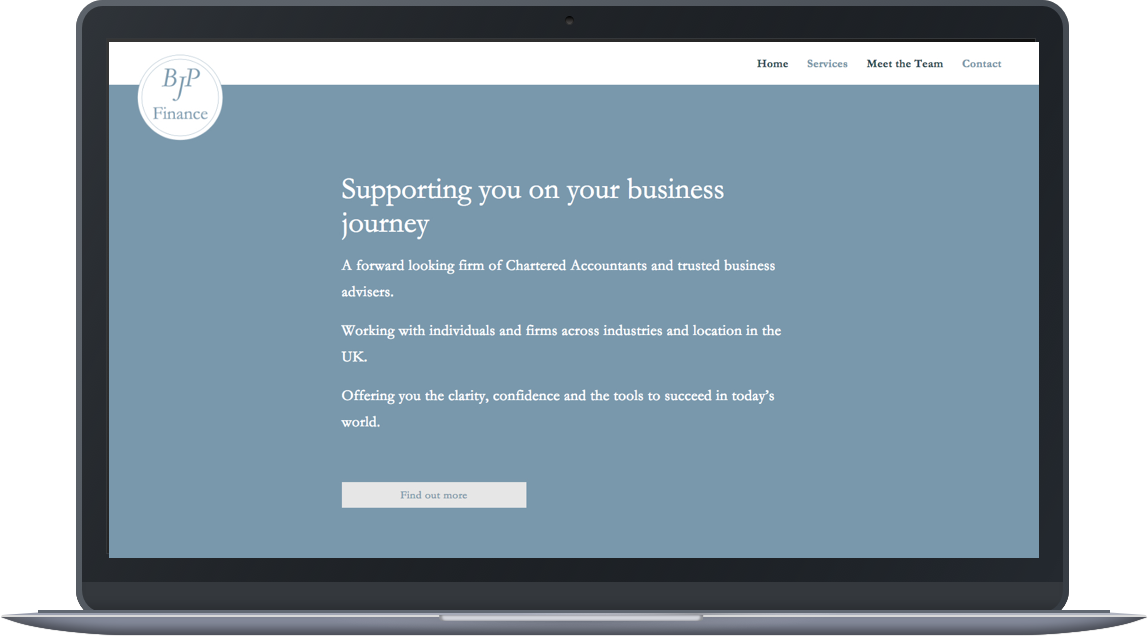 Responsive web design
Their website hadn't been updated in years and it was showing its age. They wanted a clean, uncluttered, modern design that reflected their approach.
Advert design
… and designed them an advert for use in the Bradford on Avon Arts Festival Programme and other local media.